About Cell Cryopreservation
Cell cryopreservation is a long-term cell storage technique that places cells in a low-temperature environment to slow down its metabolism. Placing and storing cells in liquid nitrogenof gas phase at -196°C can temporarily suspend cells' growth, and preserve their certain cellular properties in preparation of later thawing when needed. For cryopreservation, NEST offers three kinds of Cryogenic Vials: 1. Regular Cryogenic Vials (No codes) 2. 2D Matrix Cryogenic Vial (Barcode) 3. Three-code-in-one SBS Cryogenic Vial. (Numeric code, Barcode, QR code)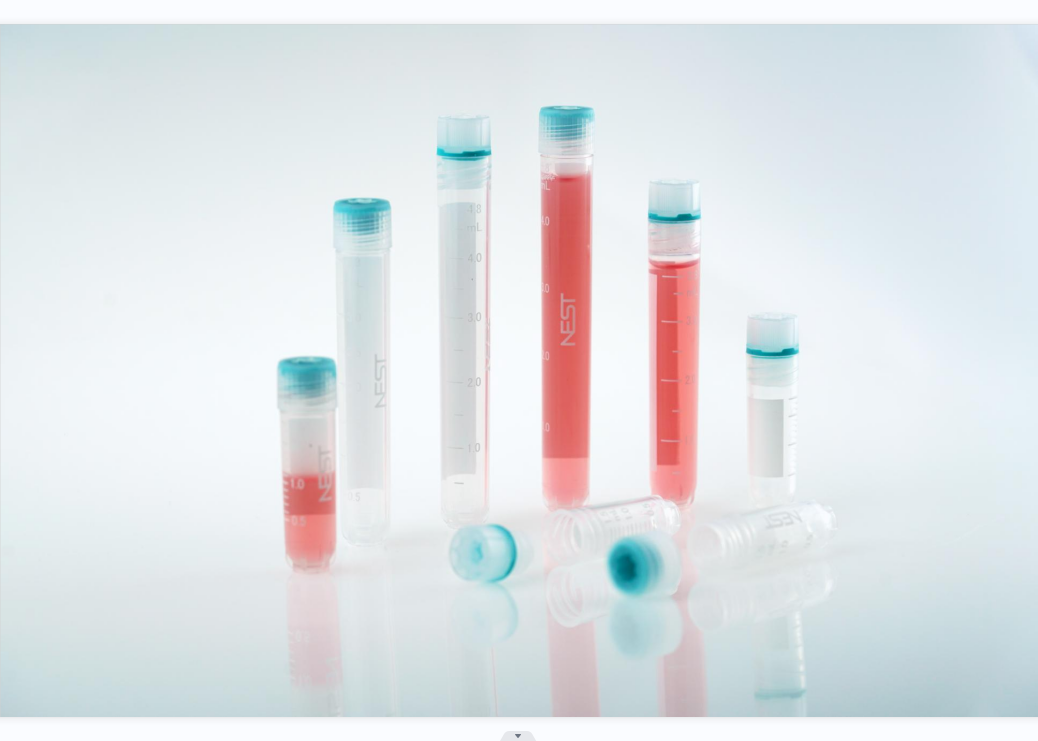 Now, a new era is descending!
Taking customers' demand and feedback into consideration, now NEST decides to upgrade Cryogenic Vials, together with the NEST Bio-bank Software System and accessory products.
The 1st alteration : regular Cryogenic Vials Renewal
The vial volume is altered to stay in line with daily use referring to varied sample volumes and types.
The tightness between the tube body and the cap is of vital importance for either internal thread vials or external thread ones.
1) The new soft rubber o-ring is now one-piece injection moulded to the cap for better the sealing performance.
2) The vial can sustain -70kpa vacuum negative pressure without leakage throughout testing.
A new kind of polymer material with superior frost/aging resistance, which is specially developed by NEST, is applied and saves the bother of foreign contamination. Its can withstand temperatures ranging from -196℃ to 121℃, and is autoclavable. No cracking nor leakage occur amid the repeated freeze-thaw cycles of -196℃, -80℃ and 100℃ .
The special injection moulded pattern on the cap can perfectly match the majority of the automatic decappers, hence saves many manual operation processes and eliminates the contamination risk, making cryo-preservation process easier, safer and faster.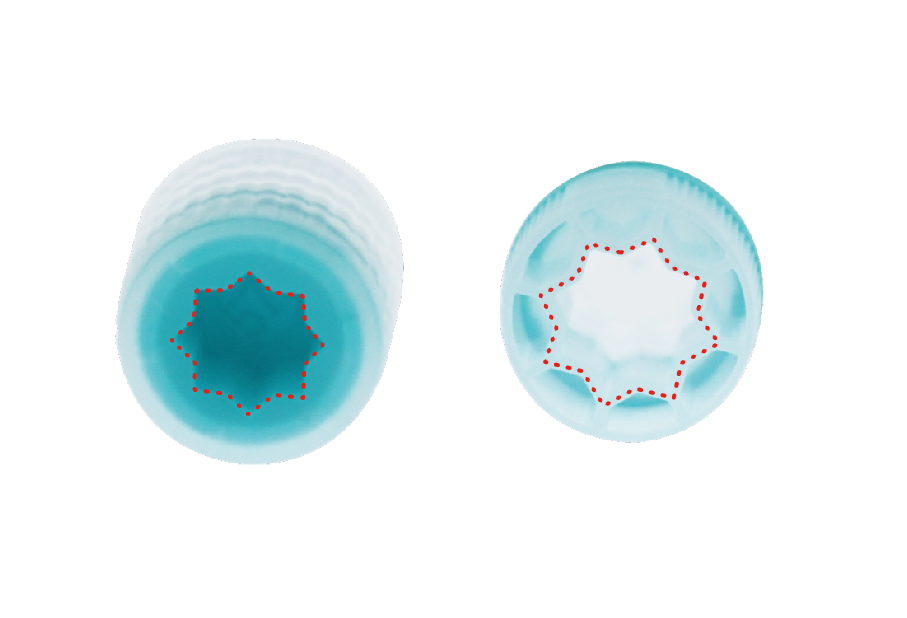 Cryo Boxes for 4ml and 5ml vials are newly added to satisfy diversified need during research. It is definitely a high efficient warehouse with more sample volumes stored in limited space.
The caps are equipped with a variety of embeddable color markers for easy identification and distinction.
The 2nd Alteration: accessory products added.
NEST is committed to developing a comprehensive bio-bank portfolio with the accessory products for customers' easier usage and better service.
For more effective refrigeration space layout. The selected 304 ultra thick stainless steel is suitable for isolated storage and management of biological samples in liquid nitrogen tanks and medical clinical samples. Compatible with 2", 3", 3.75" Cryo Boxes in international standardized refrigerators including Taylor Wharton, MVE, etc. .The smooth cut corner design, practical and lightweight, prevents accidental scratches.
It is widely applied in bio-bank, gene sequencing, CDC, blood stations, laboratory automation, pharmaceutical industry, etc.
1) Efficient and Safe
It avoids contact with samples or reagents during automatic operations, reducing the potentially incident harm and improving the efficiency.
2) Multi-channels
Available in 1, 8, 24,48 and 96 channels.
3) High Compatibility
Suit any kind of NEST Cryogenic Vial Cap, and even other brands' vials.
Effective and fast to achieve the best defrosting effect, solving the dilemma caused by the blurring and unidentifiable frozen bottom.
1) High Compatibility
Suitable for 24, 48,96 and 384 channel cryo box from various brands.
2) Intact and Sound Samples
Defrosting can be finished in cryo-presevation state. And there's no need for heating.
3) Easy and ConvenientThe sponge tumbler is ready to remove and use, with the first channel to add special reagents and the second channel to dry.
The 3rd Alteration: three-code-in-one SBS Cryogenic Vial Upgrade
1) More specifications
2) Easier usage
3) Wider application
Bio-bank Software System is coming soon!
NEST Bio-bank Software System is a comprehensive sample management system developed for sample information. Used in conjunction with the new version of NEST Cryogenic Vials, it can make sample information management orderly, scientific and standardized.
TEL:0510-6800 6788
E-mail:info@nest-wuxi.com
Web:www.cell-nest.com

For more information, please follow our medium platforms!